Active listening behavior for socially intelligent agents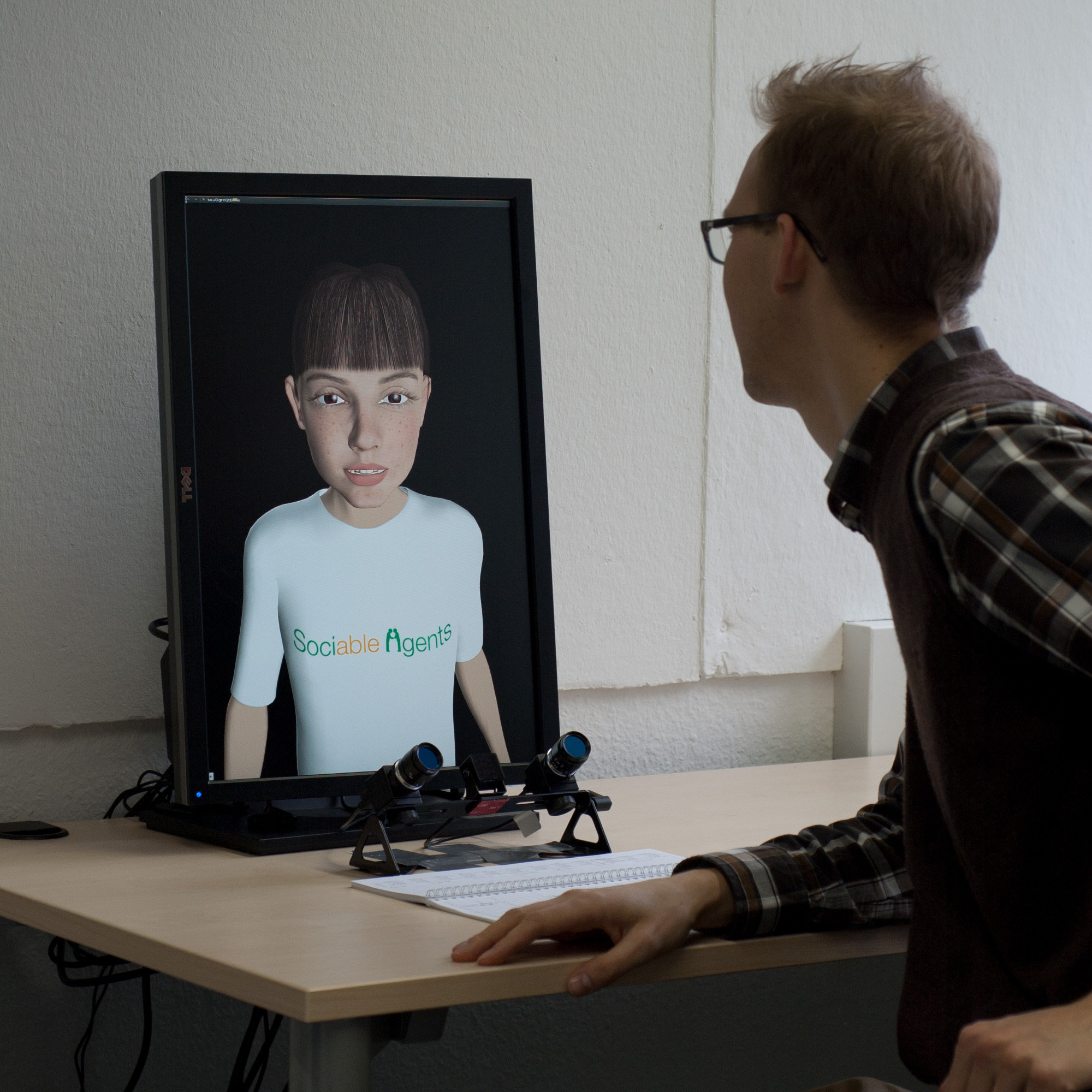 Suitable for:
Student, Bachelor or Master project
Description:
Socially intelligent agents and robots are expected to be able to engage in spoken dialogue interaction with human users. An important part of natural and desirable dialogue, is to show attentiveness and to demonstrate the current level of understanding when listening to another speaker. This project (which can be developed to different extents suitable for a student project, Bachelor thesis, or Master thesis) aims to develop such abilities for a given dialogue manager framework and a social agent (either virtual or robotic, such as Pepper or the proprietary VIVA robot) in our lab. Starting from the representations of online language and dialogue processing, you will habe to explore and develop methods to generate appropriate listener responses with the social robot. The project may also include a user study to evaluate the developed approach.
Requirements:
Interest and background knowledge in language and dialogue
Solid programming skills (Python)
Ability and willingness to work with a physical robot platform